Frequently Asked Questions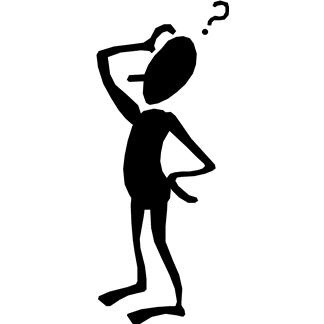 We have compiled a list of the questions of what we get asked the most often. To help you, we have listed and answered them for you!
What will happen in the session?
We will firstly ask you a number of questions about your injury, your past injuries, and your general health. Then we will do an objective assessment, getting you to try different movements to see how this impacts on your injury/area of pain. Once we have completed this we can use our clinical reasoning and come up with a provisional diagnosis that will guide our treatment options.
How much will it cost?
Physiotherapy Charges:
ACC Initial $55
ACC Follow-up Standard $45
ACC Follow-up Standard $35
Youth ACC Initial $45
Youth ACC Follow-up Standard $35
Youth ACC Follow-up Short $25
Private Initial $95
Private Follow-up 45mins $85
Private Follow-up 30mins $60
Sports Massage $55 (30 minutes), $80 (45 minutes), $90 (60 minutes)
Any materials used in treatment will incur extra fees
How long are the sessions?
Our Standard appointments are up to 45 minutes, we also offer a short appointment that is 30 minuets.
Extended appointments are available, please discuss options and fees with your physiotherapist.
Where are you located?
Click here to see where we are located.
Can I bring my children to the session?
Yes please, we would love to meet them. You may need to bring some basic toys for their amusement.
What do I wear?
Clothing that you can move easily in. We will need to see the site of injury and often the area above and below this too. We have shorts available here should you need them.
Will it hurt?
Some treatments can be uncomfortable but Back In Action Physiotherapists are very sensitive and will stop on request. We will not harm you.
Will I be sore the next day?
Some treatments can cause some discomfort the next day following treatment. You will be warned if this is expected based on the treatment you receive. If pain persists longer than this, please contact Back In Action Physio immediately.
Do you do acupuncture?
Yes. We are fully trained in acupuncture for physiotherapy treatments.
Can I bring my partner or support person?
Yes please. We recommend you bring someone to your first session if you are taking a lot of medication or your pain is extremely high.
What happens if you can't fix me?
Rest easy in the knowledge that Back in Action Physio has extensive networking. If and when required we will use our extensive contacts within the wider medical community including sports doctors, specialists, surgeons, podiatrists, personal trainers and coaches who work with us ensure you get the finest treatment in the quickest time.